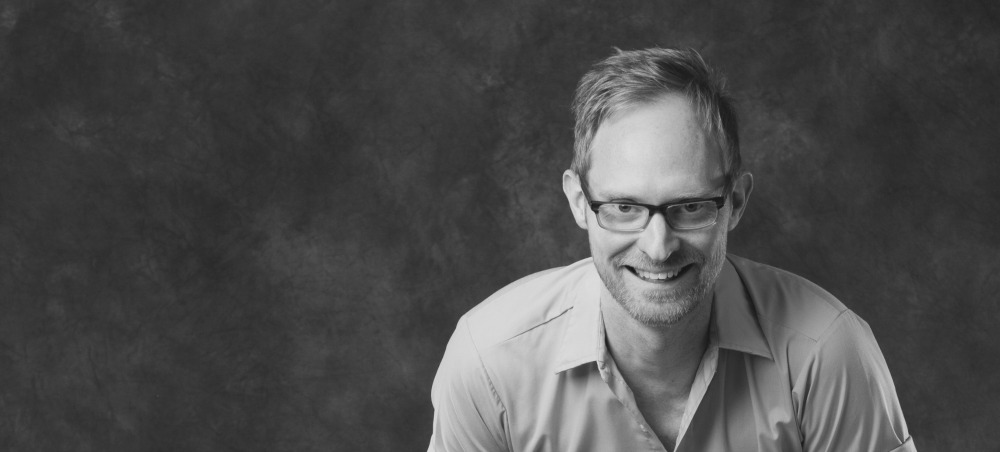 John Martin Keith is a singer-songwriter with Edenbrooke Music in Nashville, Tennessee. He is passionate about God and music and has over 20 years of experience in the music industry. John Martin, better known as Marty, has performed in front of thousands from the stage along with artists including Steven Curtis Chapman, Jaci Velasquez, and NewSong, among others.
Originally from Paducah, Kentucky, Marty began learning to play the guitar at the age of four from Herb Chapman Sr., father of GRAMMY and Dove award winning artist Steven Curtis Chapman. Throughout his early life, Marty played talent shows and county fairs in Kentucky, sharpening his skills and preparing for the day he moved to Nashville, Tennessee to pursue his dream of a music career. During his college years in Kansas and Missouri, he shifted into music ministry, working with youth camps, which shaped his style of music into what it is today.
In 2006, Marty became an ordained worship pastor and was dubbed a "musicianary" by one of his pastors. Since then, he has spent years touring the country, sharing the gospel of Jesus through his music in churches, camps, youth conferences/retreats, and colleges. "When I lead worship, my goal is not to become the focus, but to turn the focus to the throne of God. I want worshipers to look inside themselves and at their relationship with Jesus. To understand that apart from Christ there is no hope in the world and through Christ alone can salvation, peace, and joy be found," says Marty. He adds, "These songs fit into every category of life. They are about real life, real joy, real love, real struggle. Being a Christian does not mean we won't have struggles. Christ told his disciples, 'in this world you will have trouble. But take heart! I have overcome the world.' (John 16:33) Even in the struggles, there should be worship. Everything we do in life should be an act of worship to the Lord." Marty's music strives to be a reflection of that.
As a songwriter, Marty writes multiple genres, including Pop, Country, Praise & Worship, Americana, Rock, and Dance with some of the top hit makers in Nashville including Mark Irwin (Garth Brooks, Tim McGraw), Nicole Witt (George Strait, Lee Brice), Brady Seals (Little Texas, Hot Apple Pie), Lindsay McCaul, Farewell Angelina, Luke Brown (American Idol), and Shay Watson (Sidewalk Prophets, The Young and the Restless). Marty also writes and produces songs for tv/film and ads with artists from all over the world.  He currently has music placed on CBS, FOX Sports, Discovery Channel, History Channel, The Smithsonian Channel and more.
Marty takes every opportunity given to him to create great music with the hope of enriching peoples live through it. In upbeat songs of praise to our Creator, heartfelt love songs for his wife, or heartbreaking stories of despair he has personally encountered, everyone can find something they are looking for in John Martin Keith's music.
Marty teaches worship seminars called "More than Music." These are seminars written for and customized to fit any style or church, worship team, youth group, or individual who wants to learn what worship is truly about and how to put it into practice in their church and everyday life. Topics covered are: Worship in Bible history, musical application, team building, practical worship leading application, and hands on training of technical equipment.
Marty is the owner of Edenbrooke Music. Edenbrooke Music strives to improve the quality of musical entertainment by improving talent though teaching, by improving sound through production, and by improving the career of the musician through performance and recording opportunity. Edenbrooke Music offers guitar lessons, instrument sales, live sound for special events, booking for touring artists and music production services. Learn more at www.edenbrookemusic.com
John Martin Keith's wife, Keely Brooke Keith, is an award winning novelist. Keely is the author of the highly acclaimed and best selling Uncharted Series.  She also plays the bass guitar and is the business manager for Edenbrooke Music. They have a daughter, Rachel, who is homeschooled and loves animals and graphic design. Together Marty and Keely serve on the worship team at Fellowship Bible Church in Nashville, Tennessee.